Welcome to the official website for Outlaws Burger & Fries. We are a locally owned and operating restaurant since 2018, located in Thunder Bay, Ontario.
At Outlaws, we prepare everything daily to ensure our customers with the freshest burger in town!
Our French fries are cut in house daily from potatoes delivered by our local B&B farms.
Support Local!
(Dine-in available on the Osaka Sushi side of the building. Just order your food from us on the Outlaws side and you are welcome to dine in)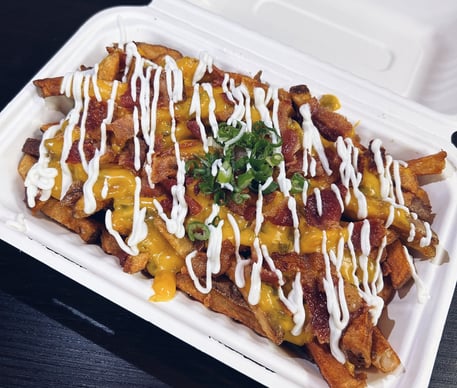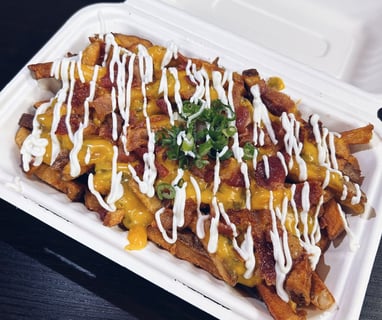 Loaded Cheese Fries $10.95
Fries topped with Regular OR Jalapeno cheese sauce, bacon, sour cream, and green onions
Add Crispy Chicken or Buffalo Chicken $5.00